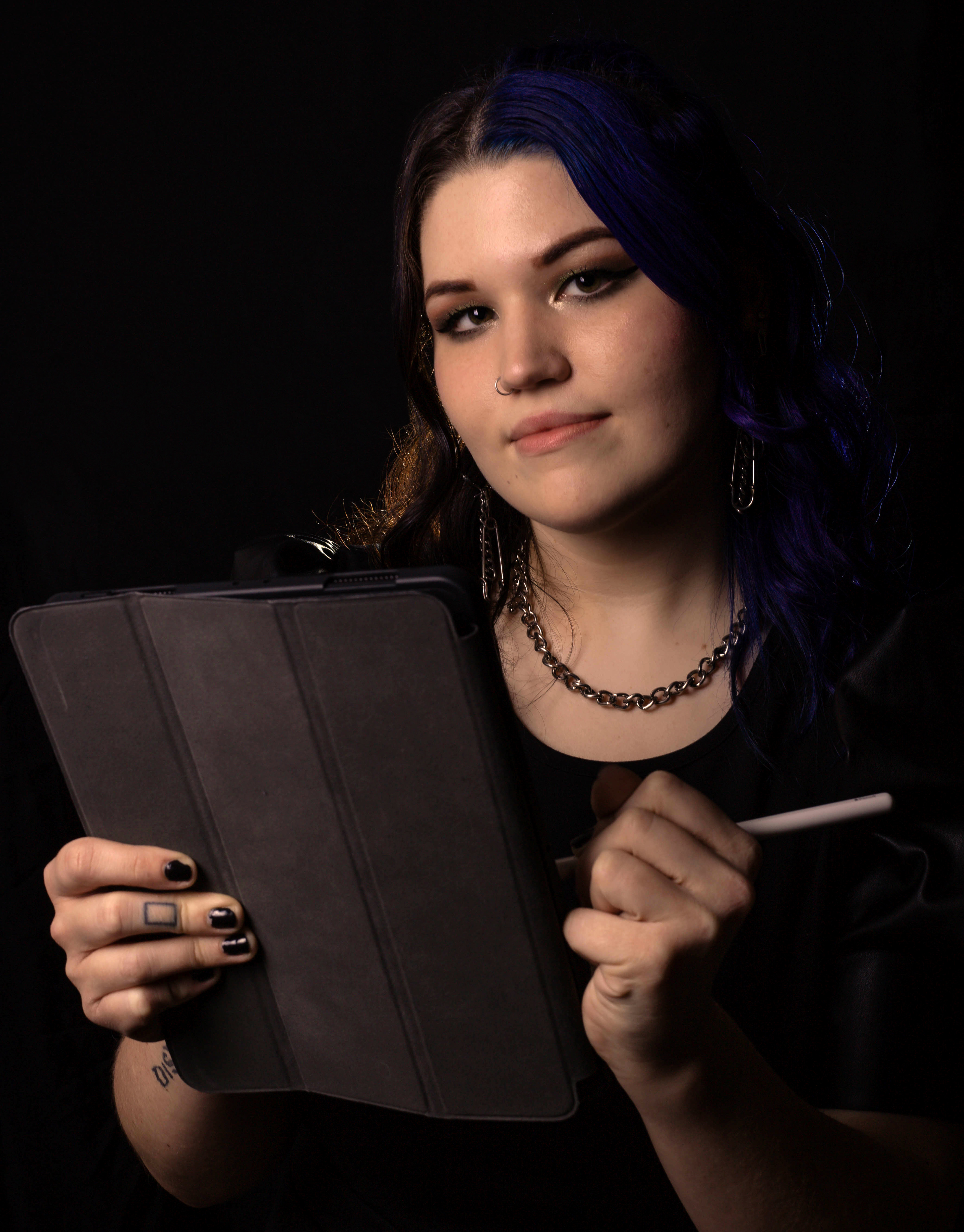 Katie is a freelance illustrator and designer currently working in Atlanta, GA. She earned her B.F.A. in Illustration at the Savannah College of Art & Design with a concentration in publication and animated illustration.
She doesn't go anywhere without her iPad Pro and can always be found at your local coffee shop drawing away. She is a music addict and will always be down to join you at a concert. Katie is currently seeking full-time, part-time, freelance positions, and is willing to work remotely.
 Her work is highly rendered and detail-oriented with a focus on conceptual narrative. She is a versatile artist and constantly tries to explore different outlets of creativity. Katie's specialties include: portraiture, color/dramatic lighting, tight sketching, conceptual ideation, narrative/storytelling, and typography.
Software experience: Procreate, Adobe CC, Microsoft Suite.
Mediums: gouache, colored pencil, oil, acrylic, watercolor, ink, digital.
​​​​​​​